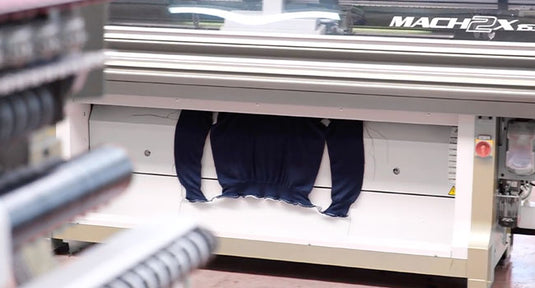 3D KNITWEAR
We are at the forefront of a long overdue fashion industry shift to digital production.
What is 3D Knitwear ?
Similar to 3D printing, our machines create your garment in one seamless piece, with no cutting or textile waste. By contrast, most companies are still using multiple step assembly-line methods. This process wastes up to 35% of the yarn and is so labour intensive that in order to be profitable, workers are often paid unfair wages in unregulated conditions. We want to change these industry standards.
Explore the collection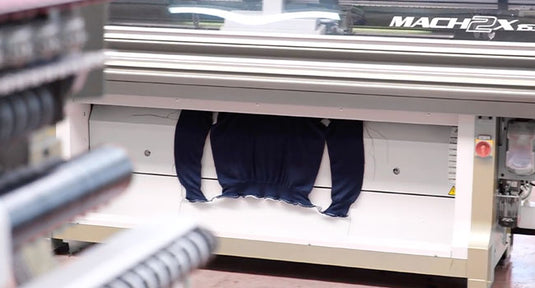 Our Story
Based in Montreal, Canada, we are named for the revolutionary architect and designer Joseph Maria Olbrich.
Aiming to change the way clothing has traditionally been made, the brand is continually inspired by the pivotal moment in design history when Olbrich and Gustav Klimt founded the Vienna Secession collective. This group of artists and designers came together in protest of outdated production methods and changed the design world.
Olbrich is proud to be independently owned and operated. Founder and Creative Director Rebecca Lemire came to fashion as a second career after working as a design researcher and historian. She now applies her interest in avant-garde design to the styles she creates for Olbrich.

Image: Vienna Secession Hall, Architecture by Joseph Maria Olbrich. Frieze by Gustav Klimt, c.1901.
Sustainable Benefits
Zero Textile Waste: In traditional cut-and-sew knitwear, up to 35% of the yarn is wasted in the cutting process, but with 3D knitwear all of the yarn goes directly into the garment itself.
Zero Inventory Waste: Due to the speed at which the machines work, we can make our clothes on-demand. This means there are no unsold garments left sitting in warehouses, and no ecological footprints from the space themselves.
Massive Reduction in Sampling Waste: Traditional sampling usually involves the international shipment of 3-4 pieces between the designer and manufacturere. 3D knitwear only requires 1 or 2 samples and our manufacturer is just a few hours drive from our studio.